PD HEPA DM 375 PORTABLE TRUE HEPA AIR CLEANER ON WHEELS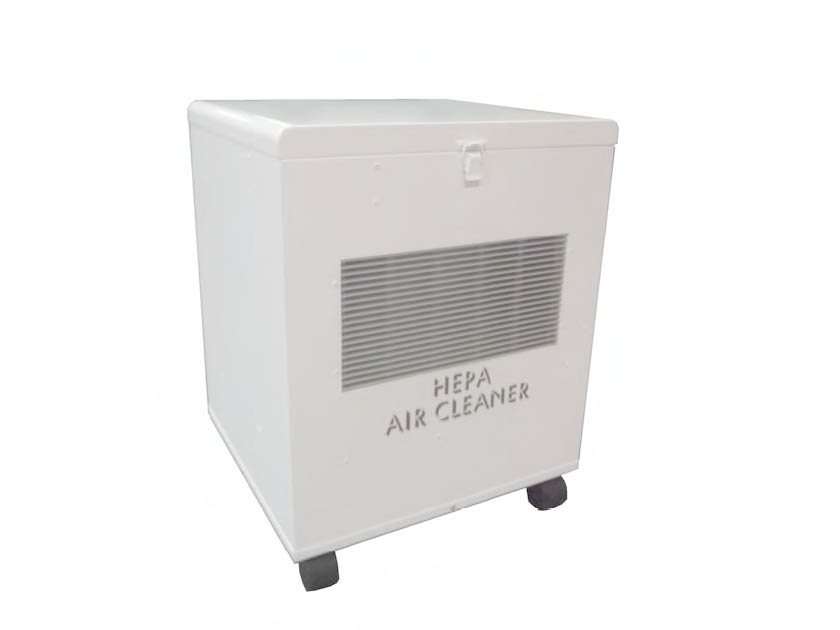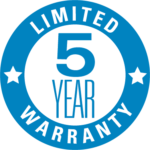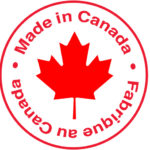 Description
The True HEPA Air Cleaner on wheels has been designed to remove 99.97% of atmospheric and household dust, coal dust, insecticide dust, mites, pollen, mold spores, fungi, bacteria, viruses, pet dander, cooking smoke and grease, tobacco & cannabis smoke particles, and more down to 0.3 micron (1/84,000 of an inch) on the first pass of air. As the HEPA filter becomes dirtier with time, it becomes more efficient and can capture particles as small as 0.001 micron.

Ideal for homes with allergy, asthma or respiratory sufferers, smokers, pets, cooking odours and mustiness. Also ideal for light commercial use such as daycare centers, dental clinics, doctor's offices, health and relaxation spas, and lots more.

Cleans a room up to 763 ft² with 3 air changes per hour.
Standard Features
Long-life, Certified True HEPA (High Efficiency Particulate Air) Filter is a minimum 99.97% efficient at removing particles 0.3 micron in size.

Activated Carbon Prefilter removes lint and unpleasant odours, to extend life of HEPA Filter.

Carbon Volatile Organic Compound (VOC) After Filter removes additional unpleasant odours and gases (optional).

Easy to change filters.

Powerful European Motor with variable speed delivers up to 305 cfm of filtered air.

Plug in Power Cord. No electrical wiring.

Castors for easy maneuvering.

Limited 5 Year Warranty.

Heavy gauge steel cabinet and powder coat paint finish resist corrosion.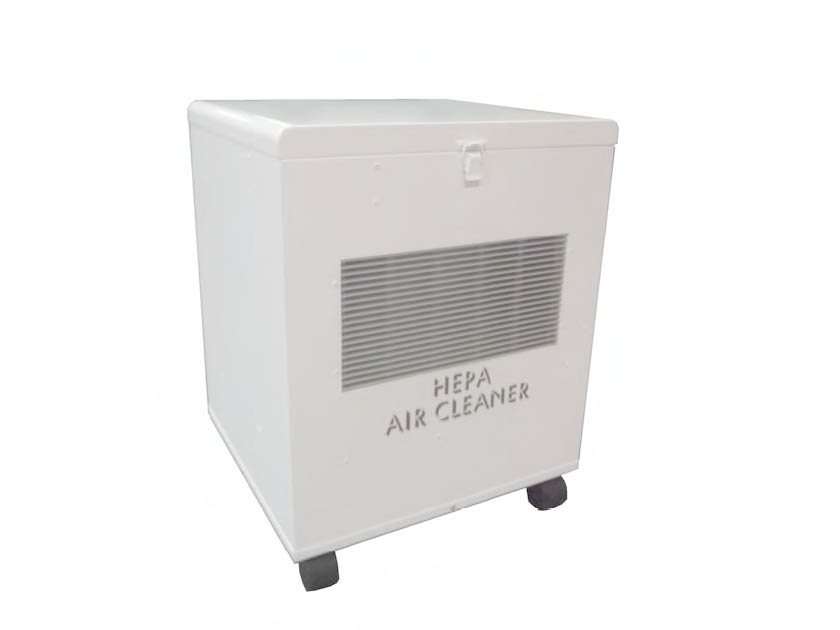 HOW IT WORKS
The air passes through a pleated Carbon Prefilter which removes lint and large particles to extend the life of the HEPA filter.

Smaller particles then pass through a long-life, 99.97% HEPA (High Efficiency Particulate Air) Media Filter which captures particles 0.3 micron (1/84,000 of an inch) and larger.

The clean air passes through a reflection chamber where two Ultraviolet Germicidal Lamps emit powerful UVC light rays which are designed to kill or inhibit bacteria, viruses, mold, fungus and microbial growth. These are non-ozone producing lamps. The Ultraviolet Lights are also used to activate the unique CinQuartz Media located above the UVC lamps.

The Photo Catalytic Oxidation (PCO) Filter is a Quartz media coated with nanoparticles of Titanium Dioxide (TiO2). The combined action of the UVC light and the TiO2 decomposes organic materials into basic molecules such as H2O and CO2 and reduces odours and VOC's as a result.

A Carbon/ Potassium Permanganate Final Filter further reduces VOC's and light gases.

Clean air is discharged.